Veterinarians
The first thing you'll notice when you walk into our Paddock Lake veterinary office is the incredibly friendly and inviting atmosphere. Members of our staff have been hand-picked to provide you & your pet the best possible experience during your visit. Learn more about our team below.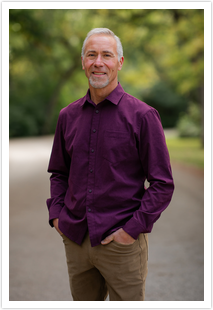 Douglas P. Keen, DVM
Dr. Keen grew up in Riverside, Illinois and followed his older brother into the field of veterinary medicine. He earned his bachelor's degree in biology from the University of Illinois at Urbana-Champaign in 1991 and earned his Doctorate of Veterinary Medicine fwirom the University of Illinois in 1995. After graduating from veterinary school Dr. Keen worked two years towards a master's degree in veterinary parasitology while teaching and doing research at the University of Illinois. Dr. Keen has been a small animal practitioner in southeastern Wisconsin for 25 years and has extensive experience in emergency veterinary medicine. His professional interests include veterinary parasitology, small animal reproductive medicine, dermatology and internal medicine. Dr. Keen is a member the Wisconsin Veterinary Medical Association and the American Veterinary Medical Association. "Of all the aspects of my job, I most enjoy the client interaction and developing relationships." Dr. Keen said. "I am also grateful for the intellectual challenges that accompany my career. No two days are ever the same." Dr. Keen shares time away from the office with his wife of 25 years, Dr. Julie Keen (a veterinarian at Harris Pet Hospital), their 6 children, and several furry companions. He is an active member of St. Joseph's Catholic Church and enjoys many outdoor activities, including wilderness camping, fishing, distance running, skiing and gardening.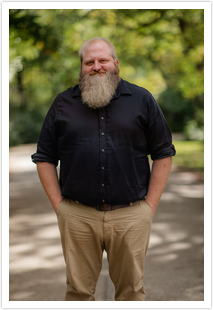 Solomon Wikert, DVM
Dr. Wikert's childhood experience administering treatments to his diabetic cat spurred his desire to help animals and pursue a career in veterinary medicine. "Every day is different," he says "and it is both a challenging and rewarding profession" Originally from Cedar Falls, Iowa, Dr. Wikert attended the University of Northern Iowa where he earned a bachelor's degree in biology in 1997. While there, he was the president of the Kappa Sigma fraternity and an honor student. He earned his Doctorate of Veterinary Medicine with distinction from Iowa State University in 2001. Dr. Wikert is a member of the Wisconsin Veterinary Medical Association and the American Veterinary Medical Association; his professional interests include orthopedic medicine, soft tissue surgery, and reproductive medicine. Dr. Wikert also stays busy spending time with his wife Amber (who is a Photographer) and their six children. When time allows he also enjoys fishing, football, baseball, and playing softball.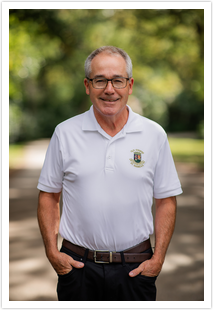 William Harris, DVM
One of the most memorable events in Dr. Harris's career was when he treated a greyhound with a radius/ulna fracture. After receiving proper treatment, the greyhound returned to Grade A racing and beat his field of competitors by a length. "I love that I am able to care for animals and improve their quality of life," said Dr. Harris. "Never in 47 years has there been any day that was the same as the previous day." This unique aspect of veterinary medicine motivates Dr. Harris to provide the best care for all our clients' pets. Dr. Harris grew up in the Chicago/Naperville area of Illinois. "I grew up in an urban environment. Before we had a dog of our own, I used to visit the neighbors and ask if their dog could come out and play with me," he said. Eventually, Dr. Harris pursued his passion for animals through his studies. He earned a bachelor's degree in biochemistry from the University of Illinois at Urbana-Champaign in 1976 and later earned his Doctorate of Veterinary Medicine from the University of Illinois in 1980. His areas of professional interest include bulldog medicine, greyhound sports medicine, reproductive medicine, and surgery. He is a member of the American Veterinary Medical Association, Wisconsin Veterinary Medical Association, and the American Animal Hospital Association. Being involved with his community in both a participatory and an advisory capacity is important to Dr. Harris. He is a member of the Abbott Laboratory Veterinary Advisory Board, the Kenosha Visiting Nurses Board of Directors, the Science Advisory Board for Carthage College, and many others. He loves all kinds of dog and cat breeds and has owned numerous dogs including Labrador retrievers, chihuahuas, greyhounds, cockapoos, and poodles. Giving back to the community has been an important part of Dr. Harris's personal and professional outlook. Over the past 45 years, he has worked with many rescue organizations to help place stray animals in good homes, participated in school shadow programs, and hosted community days for local schools. He has also sponsored 4H projects, athletic league teams, and numerous community programs and benefits. Dr. Harris lives with his wife, Sarah, his son, and two stepsons. They have four pets: a chihuahua, a cockapoo, a Labrador retriever, and a cat.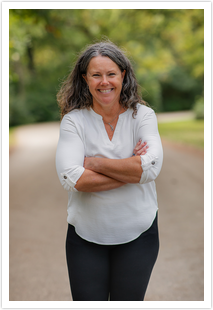 Julie Keen, DVM
Dr. Julie Keen earned her bachelor's degree in biology from the University of Wisconsin-Stevens Point in 1994 and earned her Doctorate of Veterinary Medicine from the University of Illinois in 1998. Although she loves all animals, she has a special interest in caring for exotic pets. She had pets of all kinds growing up. In addition to her interest in exotic pet medicine, Dr. Julie is also interested in overall pet wellness. She enjoys using nutrition, supplements, oils, and other natural solutions to treat pets whenever possible. Dr. Julie spends her free time with her husband, Dr. Doug Keen and their six children. She enjoys hiking, mountain biking, and shopping. They share their home with their kids, a tarantula named Chief, and three labradoodles - Shandy(named for Dr. Doug's favorite beer), Echo, and Moose.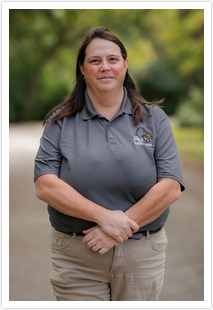 Rosie Hatcher, DVM
Growing up in Wilmot, Wisconsin, Dr. Hatcher remembers wanting to be a veterinarian since she was six years old. "I grew up with pets and have always known that taking care of animals is what I wanted to do with my life", she said. She began fulfilling this dream when she participated in 4-H projects in high school and then later earning her bachelor's degree in animal science from the University of Wisconsin-Madison. During her years as an undergraduate and part of vet school, Dr. Hatcher worked as a veterinary assistant at Harris Pet Hospital. Shortly after earning her Doctorate of Veterinary Medicine from the University of Wisconsin School of Veterinary Medicine in 2002, Dr. Hatcher joined the staff full-time as a veterinarian. In addition to taking care of pets, Dr. Hatcher particularly enjoys spending time educating pet owners about proper preventative pet care and health maintenance. Her professional interests include feline medicine, internal medicine, general surgery, dentistry, and physical rehabilitation. She is a member of the American Veterinary Medicine Association, Wisconsin Veterinary Medicine Association, American Association of Feline Practitioners, and the Lesbian and Gay Veterinary Medical Association. Dr. Hatcher is a long-time Kenosha County resident, currently living in Salem with her wife, Anne, and their clowder of cats and 4 dogs. Outside of work, Dr. Hatcher keeps busy with church, serving on the council for Spirit Alive! Church in Kenosha, and with dog sports of all sorts. She is a member of the Wisconsin-Illinois Agility Group (WAG), a local club that offers classes of all levels of agility and sponsors trials in multiple agility venues, as well as classes in several non-agility sports. Additionally, Dr. Hatcher teaches several rally obedience classes at WAG. Dr. Hatcher and her wife also actively train and compete with their 4 Belgian Tervuren in obedience, rally obedience, herding, agility, lure coursing, conformation, and tracking. She earned her first Champion Tracker title in 2016 with her Tervuren Montee Ball, and has competed in the AKC Rally National Championships since their inception. Aside from dog sports, Dr. Hatcher also enjoys camping, hiking, travel, and cooking.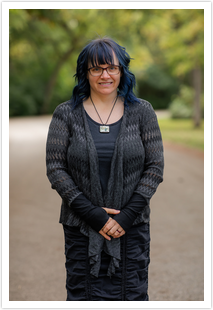 Alison Keen, DVM
Dr. Alison Keen is a Milwaukee native, who fostered her love of animals at a young age. She remembers fondly visiting her grandfather's pig and cattle farm on weekends as a child, and grew up with a number of pets ranging from parakeets to ferrets. She took a somewhat circuitous route to becoming a veterinarian, but could not imagine a more fulfilling career for herself. After graduating high school, she spent a year working as an apprentice shipwright helping to construct Wisconsin's flagship, the three-masted wooden schooner, Denis Sullivan. Her love of sailing and maritime history led her to attend Bates College in Maine, where she graduated in 2004 as a German Literature major with a European History minor. Following graduation from Bates, Dr. Alison began working as a veterinary assistant. While working full-time, she also dedicated herself to part-time studies at the University of Maine-Portland and successfully completed the required coursework to apply to veterinary school. Dr. Alison attended Tufts University Cummings School of Veterinary Medicine, graduating in 2012. She began her veterinary career working in Door County, Wisconsin before joining the Harris Pet Hospital team in April 2014. Dr. Alison lives with her Labrador Retriever mix, Chance. Chance has been her constant companion since she adopted him from a shelter in Maine. Dr. Alison swears by the motto "My rescue dog rescued me." after Chance alerted her to a fire in her house, which allowed them both to escape unharmed.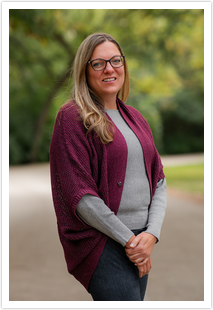 Roxanne Hawkinson, DVM
It wasn't until Dr. Hawkinson observed her first surgery that she realized veterinary medicine was her calling. "I was bored silly at a desk job and took the day off to watch my kitten get spayed. Just minutes into the procedure, I knew it was the place for me." Dr. Hawkinson earned a bachelor's of science, majoring in communications, from the University of Wisconsin-Madison in 2001. She completed her Doctorate of Veterinary Medicine from the University of Wisconsin in 2007. Dr. Hawkinson has a professional interest in surgery and dentistry. "So much of our pet's health resides inside their mouth. Keeping the teeth and gums healthy is an important component for a long healthy life. But most of all," Dr. Hawkinson adds, "I thrive on the relationships I build with clients. I see pets as an extension of family and I strive to treat everyone's family as I would my own." Her most memorable surgery of the past year was a Cesarean Section to deliver 16 puppies. Dr. Hawkinson enjoys outdoor summer and winter sports and stays busy with her husband, two children, two dogs and four cats. Dr. Hawkinson is loved by the animals, clients and co-workers. Her sense of humor, curiosity and bedside manner make her an exceptional veterinarian. She inspires those around her to reach toward their goals and has a natural tendency to see the best in her environment. What she brings to the practice is professionalism, knowledge and the ability to relate to the pets and people alike.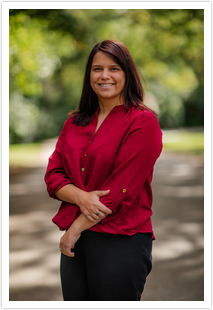 Faye Orzech, DVM
Ever since Dr. Faye Orzech was a young girl she had always wanted to be a veterinarian, even though she could not spell it. To make her dream come true, she attended Colorado State University where she earned a bachelor's degree in Equine Science in2013. Following that she worked as veterinary technician for a small animal clinic. Even though this was a great experience, she wanted to continue to pursue her dream of becoming a veterinarian. Dr. Orzech decided to continue at Colorado State University and finished her Doctorate of Veterinary Medicine in 2019. She then returned to Wisconsin, her native state, to continue her career at Harris Pet Hospital. In her free time, she enjoys camping, hiking, fishing, and spending time with her two beloved animals, a golden retriever named Hunter and her horse Mister.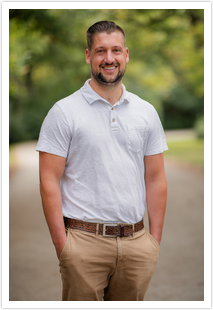 Justin Balster, DVM
Dr. Justin is a graduate of UW-Madison School of Veterinary Medicine. Dr. Justin was raised on a small family farm in the greater Appleton, WI area where they raised cattle, pigs, sheep, chickens; and of course, he had many cats and dogs. It was there that he developed a love for animals and a sincere respect for the human-animal bond. Before attending veterinary school, Dr. Justin attended UW-Stevens Point where he studied biochemistry and led group tutorial sessions in the subjects of organic chemistry, biophysical chemistry, genetics, and human physiology. In Justin's spare time, he enjoys renovating his house, cooking, and traveling. Justin has visited nearly every country in Central America and in the future hopes to start exploring South America. At home Justin and his wife Molly have two dogs (an Akita mix and a Shih tzu mix) and a cat named Milo.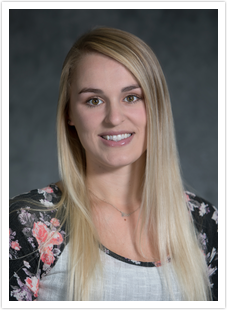 Taylor Naef, DVM
The first time Dr. Taylor Naef knew she wanted to become a veterinarian was in first grade. Perhaps it had something to do with the dogs, birds, hamsters, guinea pigs, and mice she grew up with. Her Mother always assumed her horse phase was just that – a phase. But Dr. Naef's love for all animals never wavered. She adopted numerous cats, bottle raised abandoned kittens, and showed horses competitively throughout her young adult life. She pursued her childhood dreams by earning her bachelor's degree in biology at Carthage College and continuing with her education at the University of Wisconsin School of Veterinary Medicine where she graduated with her Doctorate of Veterinary Medicine. During her time in undergraduate college and vet school, Dr. Naef was an assistant at Harris Pet Hospital where she learned so much about the ways of veterinary medicine. After her graduation from the University of Wisconsin, Dr. Naef joined Harris Pet Hospital as a full-time veterinarian. The relationships that Dr. Naef creates with both pets and their owners are what makes veterinary medicine so special to her. She enjoys educating owners on their pets' health and treating pets as if they were her own. During her free time, Dr. Naef enjoys spending time outdoors with her dog, horseback riding, and exploring new restaurants with her fiancé, Zach. Dr. Naef shares her home with a German Wirehaired Pointer named Finn and a cat named Ariya.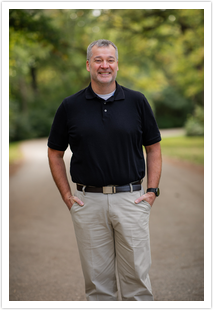 Steve Graham, DVM
Dr. Steve Graham is the newest doctor to join our Harris Pet Hospital team. He is a graduate of Ross University School of Veterinary Medicine, and completed his clinical year of veterinary school at the University of Minnesota. Dr. Graham is from the Chicago suburbs and lived with a house full of dogs from the day he came home from the hospital as a newborn. Dr Graham has been practicing veterinary medicine since 2006. He started his career treating horses but has shifted his focus to dogs and cats over the last several years. In Steve's spare time, he enjoys all types of cycling(moutain, road, fat tire, etc), fishing, and spending time with his wife and two daughters. Dr. Graham has two dogs: Clover, an Irish Wolfhound, and LeRoi (pronounced Leroy), a french bulldog. He also has one cat named October.