Pet Behavior: Aggressive Cats and Dogs
Aside from a discussion about euthanasia, aggressive behavior in animals is one of the most difficult pet topics to discuss. However, according to veterinarians and humane societies, the number one reason animals are euthanized is for behavior problems. We think of euthanasia as a merciful relief from suffering for an incurably ill or old animal. But the majority of pets are euthanized because of behavior problems.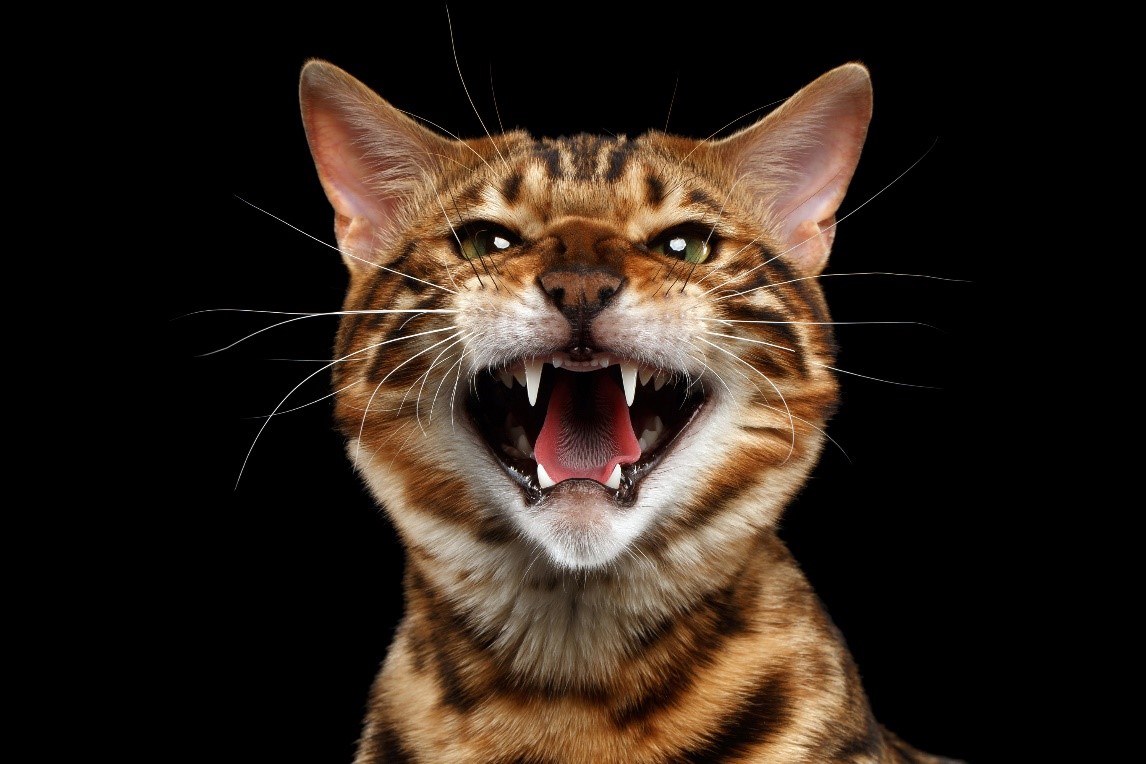 Aggressive behavior in pets must be addressed without delay. The longer it continues, the harder it is to change. Don't wait until someone is injured to seek help with this problem.
Some behavioral problems result from medical problems. A thorough physical examination by a veterinarian may reveal an underlying medical condition. A dog may be aggressive due to an injury or a congenital defect. Hip dysplasia and car accident injuries account for many episodes of canine aggressive behavior. Dental problems as well as chronic skin conditions can make a pet uncomfortable, leading to a low level of tolerance, resulting in aggression.
Pet behavior is a new and growing field. Your veterinarian may have some suggestions on curbing aggressive behavior. However, veterinarians often don't feel qualified to give such advice because their training is in medicine and surgery rather than behavior.
If the pet is healthy and initial efforts to curb the behavior don't work, then it is wise to contact a board-certified behaviorist. This is a veterinarian who specializes in animal behavior. Since mishandled aggressive behavior is potentially dangerous, most specialists will want to see the pet and the owner in person.
A pet dog or cat is a 15-year emotional, physical and monetary commitment. A little advance planning can help make it a rewarding experience. Prospective owners can reduce the chance that they will end up with an aggressive pet by educating themselves. There are many good books and pamphlets on pet behavior and there is much information regarding each individual breed. It is strongly recommended to read several books about general pet care and about handling and raising a puppy or kitten.
When picking out a puppy or kitten, don't choose the most aggressive or the shiest one in the litter. Pick out a friendly, happy animal that comes to you. Then, while the kitten or puppy is young, allow him or her to experience a variety of different situations, people and other animals. Early socialization is very important for the development of the pet, particularly how he or she deals with the surrounding world.
If you are considering adopting an adult animal that is known to be aggressive, be realistic about your expectations. Even if the problem was the result of the previous environment, rehabilitating an aggressive animal is a big project. To believe the animal needs only tender loving care is a mistake. Animals can change, but it takes love, persistence and lots of time. An aggressive pet is a tremendous liability, especially if there are young children around. If a pet shows signs of aggression, the most important thing is to get help right away. Whatever you do, don't delay.