Our Prices Beat 1-800-MEDS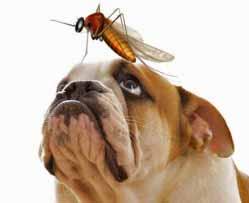 Heartworm season is almost here. We recommend using Sentinel or Revolution for heartworm protection.
Sentinel prevents heartworm, intestinal parasites, and also controls fleas.
Revolution provides the same protection as Sentinel, and controls ticks as well.
We offer both of these products with discounts so we can beat what online companies have to offer. No need to wait for your medication to be shipped. No need to spend time online ordering your prescription. You can pick them up from us right at our office after your pet's appointment. And don't forget, it's important that we test your pet for heartworm, before starting any preventative medication.