Emergency Referral Facilities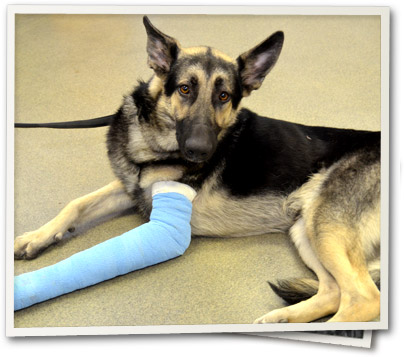 Harris Pet Hospital understands that medical emergencies for a beloved pet can, and often do, happen outside of normal business hours. To best meet all your pet's needs, we work to make sure you have access to 24/7 emergency care.
During our regular business hours, Harris Pet Hospital's medical staff and resources are available to help you with any emergency your pet experiences. This includes our internal medicine expertise, diagnostic technology, and surgical suite. If possible, please call in advance so we can prepare for your arrival.
For emergencies that occur outside of our regular hospital hours, we refer our clients to the following emergency facilities:
Wisconsin Veterinary Referral Center in Racine
4333 S. Green Bay Road
Racine, WI 53403
866-542-3241
Lakeshore Veterinary Specialists in Oak Creek
2400 W Ryan Road
Oak Creek, WI 53151
414-761-6333
When to Seek Emergency Care
The easiest answer as to whether you should seek emergency care for your pet is when you feel his or her medical condition is serious and cannot wait until normal business hours. However, when determining whether your pet needs emergency care, consider if she or he is exhibiting certain symptoms or has experienced any of the following:
-Difficulty breathing
-Acute abdominal swelling
-Electric shock
-Excessive vomiting or diarrhea
-Cuts, lacerations, or bite wounds
-Abnormal bleeding
-Heat stroke or hypothermia
-Repetitive and prolonged seizures
-Snake bites
-High or low temperature (more than 104 or less than 100 degrees)
-Inability to urinate or defecate